Pakistan Export Products List - Major Exports of Pakistan
23 February 2018
Pakistan is officially known as the Islamic Republic of Pakistan and located in South Asia. It is one of the most populous countries in the world. Pakistan has 24th largest economy in the world in terms of purchasing power and 42nd in terms of nominal GDP. According to world economic outlook database, Pakistan's total GDP amounted to USD 1.01 trillion in 2016 and exports represent just 1.8% of the country's economic output.
Pakistan exports of goods worth USD 20.53 billion in 2016. As per Pakistan export statistics, its top 10 exports accounted for 62% of the overall value of its global shipments. However, Pakistan export is very less than its import and recorded USD 26 billion of trade deficit in 2016. What does Pakistan export? Pakistan export is continued by dominating cotton textile and apparel. The following export product groups represent the highest export sales in Pakistan's global shipments in 2016.
· Textiles
· Cotton
· Knitted Clothing
· Not Knitted Clothing
· Cereals
· Articles of Leather
· Salt, Lime & Cement
· Edible Fruits & Nuts
· Optical
· Leather
We at Export Genius providing the import export data of more than 60 countries apart from Pakistan. Find out genuine importers and exporters of any particular product from the global market. In this article, we are discussing the trade of top five export products of Pakistan.
1.
Miscellaneous textiles articles and worn clothing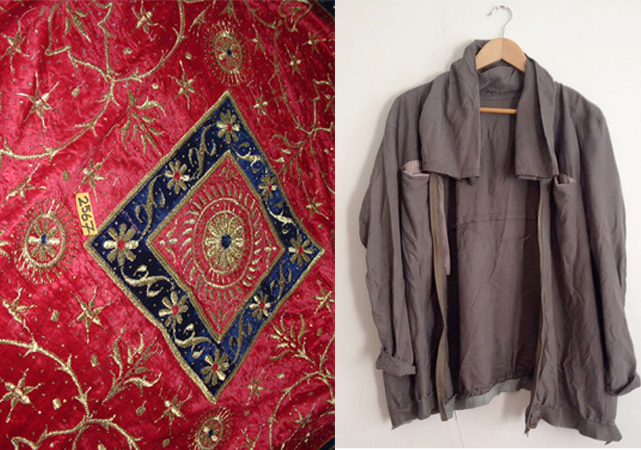 The country's top export product is textile including bed linens, table linens, bathroom & kitchen linen of all types of textile materials. This product category is classified under HS Code 63 which also includes other made up textile articles, worn clothing and worn textile articles. Pakistan textile exports stood at USD 3803 million during 2016 and also recorded export growth of 3% of value during 2012-2016. USA and United Kingdom are the main markets for Pakistan's textile products. In miscellaneous textile category, other export of Pakistan includes curtains, tarpaulins, sacks & bags, blankets, rope etc. It has seen a decline of 30% in export sales of interior furnishing articles during 2015-16 while the demand for tarpaulins from Pakistan is increased by 26% during the same period.
2.
Cotton
Cotton exports from Pakistan to the world worth USD 3497 million in 2016 which represented 6.6% of the global exports of this product. The country is the fourth largest cotton exporting country in the world after China, India and USA. China and Bangladesh are the main markets for Pakistan cotton exports. In import export business, cotton is classified under HS Code 52. Cotton yarn is the top export of Pakistan in this category but the demand of this product is declined by 22% of value in the global market during 2015-16. The other types of cotton products that Pakistan exports include woven fabrics, cotton waste, not carded cotton and cotton sewing thread.
3.
Knitted & not knitted of clothing accessories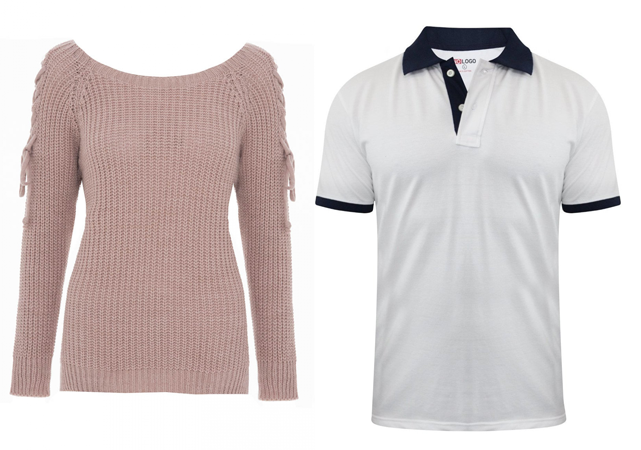 The third and fourth largest exports of Pakistan i.e. knitted clothing and not-knitted clothing accessories which mainly classified under HS Code 61 and HS Code 62. Pakistan export sales of knitted clothing and not-knitted clothing stood at USD 2347 million and USD 2253 million in 2016 respectively. Men's or boys suits, pantyhose, T-shirts, jerseys, pullovers, girl's suits, gloves, underpants etc. are the textile clothing accessories that Pakistan exports in the global market. United States is the top textile buyer of Pakistan and the country did 40% of the textile export sales from USA only during the same period. In last five years, Spain, Germany and Belgium are the growing markets for textile articles from Pakistan.
4.
Cereals
The cereals export from Pakistan stood at USD 1717 million in 2016 and China, Kenya, UAE and Afghanistan are the main markets of Pakistan for this product. Cereal is classified under HS Code 10 and rice is the major export in this category. Pakistan is the world's 5th largest rice exporter country after India, Thailand, USA and Vietnam. Rice export from Pakistan recorded 99% value of the cereals exports. However, rice export sales of this country is declined by 12% during 2015-16. Maize, wheat & meslin, buckwheat, rye, oats and barley are the other cereals products that are also exported by Pakistan to other countries.
5.
Articles of Leather
Pakistan is one of the biggest countries in the world that exports leather articles. It recorded USD 644 million from export of this product in 2016. Germany, USA and Spain are the main markets for Pakistan's leather products. These products are mainly classified under HS Code 42 including composition leather, trunks, suitcases, travel goods, saddlery, harness for animals, gut articles etc. Pakistan exports sales of this product is slightly declined (2%) in last five years.
10 Largest Goods Export Partners of Pakistan
Pakistan has bilateral and multilateral trade with various countries and trade groups. It is also a member of WTO (World Trade Organization). United States, China, United Kingdom and Afghanistan are its largest export partners. United Kingdom, Spain and Netherlands are the growing market for Pakistani exporters. USA, followed by China, is the Pakistan largest exporter partner in the world. Pakistan exports to China worth USD 1590 million in 2016. Refer the below table to check the top 10 Pakistan export partners with their value and share value recorded in 2016.
| | | |
| --- | --- | --- |
| Country | Value (USD Million) | Share in Pakistan Exports |
| USA | 3429 | 16.7 |
| China | 1590 | 7.7 |
| UK | 1557 | 7.6 |
| Afghanistan | 1369 | 6.7 |
| Germany | 1186 | 5.8 |
| Spain | 837 | 4.1 |
| UAE | 784 | 3.8 |
| Italy | 667 | 3.2 |
| Bangladesh | 656 | 3.2 |
| Netherlands | 650 | 3.2 |
*Above states are based on 2016 report
Are you planning to import products from Pakistan? It will be easy if you get the list of export companies in Pakistan. Here is the Sample of Pakistan Exports which will give you a fair about the data fields that we cover in our report.
| | |
| --- | --- |
| Date | 01 December 2016 |
| HS Code | 52029100 |
| Product Description | Super Surgical Bleached/Absorbent Consumption of Import Material Under MFG Bond LIC No.89/Lhr/90 Analysis Card NO.V-CUS/MBCO/89/90/2828 DT.07.10.06 |
| Quantity | 8987 KGS |
| Total Value | USD 18872 |
| Exporter Name | IHSAN SONS PVT LTD |
| Importer Name | M/S P.A. SDN BHD |
| Destination Country | Malaysia |
| Origin Country | Pakistan |
| Pakistan Port | KPEX |
Subscribe for Pakistan imports and exports data released by export genius and know that at what price the products are exporting from this country in the global market.
To buy our market research report and data, e-mail us at info@exportgenius.in.
For any media related enquiries, please contact us at press@exportgenius.in.
Is this article helpful. Share with others!